From the Data to the Circular Economy: More Sustainable IT for More Sustainability
From the Data to the Circular Economy: More Sustainable IT for More Sustainability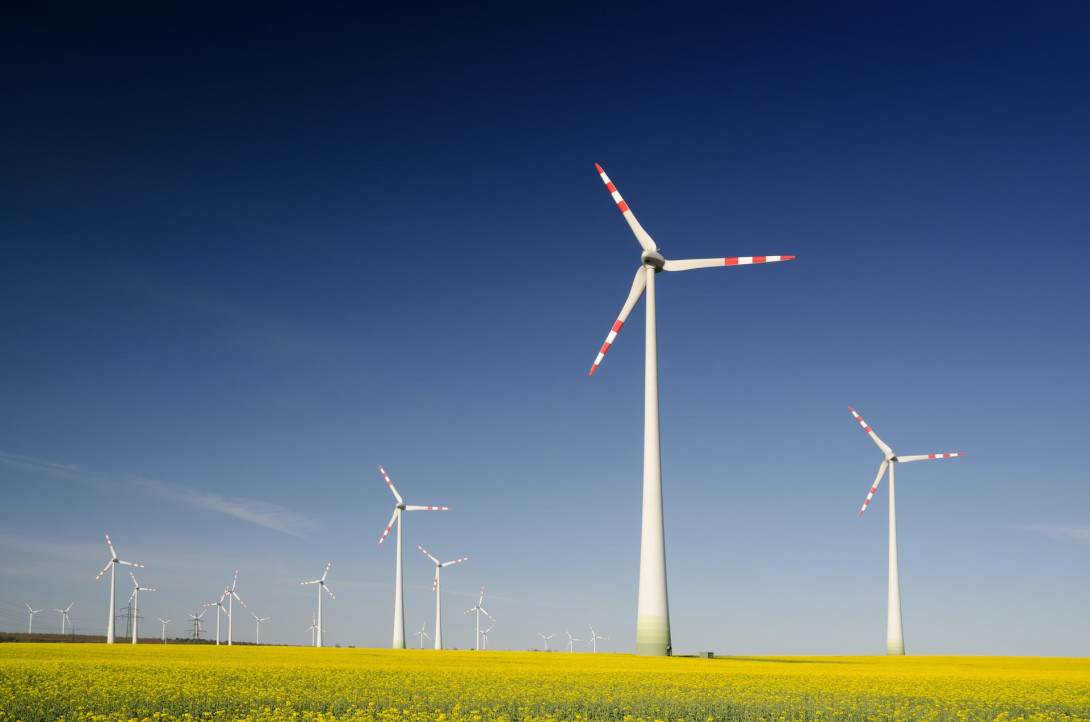 29 August, 2023
Nils Klute, Corporate Journalist at eco – Association of the Internet Industry
Combining being green and being digital to act more responsibly towards the climate, environment and people has emerged as a factor in competitive markets. How data can be used to achieve environmental goals. And how the TANGO project aims to achieve optimal performance with lower hardware requirements.
Choosing local suppliers, developing green products and assessing investments from an environmental perspective – sustainability is moving from being a trend to becoming the foundation of business models. And whether in industry, IT or retail, data and digital technologies play a key role in evaluating how sustainably the economy, people, environment and climate influence each other. The automotive industry shows the way. In order to manufacture more ecologically, companies are sharing machine and movement data across the board. Suppliers, freight forwarders or producers are all merging their manufacturing and logistics processes in digitalised value creation networks. This is a goal for which the industry has launched its own initiative: Catena-X sees itself as a scalable and expandable ecosystem in order to sustainably optimise the life cycle of the passenger car and reduce CO2 emissions on the basis of data.
The majority anchor sustainability goals in their own organisations
Combining being green and being digital to act more responsibly – this is exactly what has become a factor in competitive markets, according to the sustainability study by Lufthansa Industry Solutions (LHIND). Almost all of the 150 IT and business decision-makers from the manufacturing and logistics sectors surveyed by Pierre Audoin Consultants (PAC) have integrated sustainability aspects into their organisational processes or are planning to do so. In order to achieve their goals, the respondents attach great importance to their own IT, as the "IT & Sustainability – Maturity Index 2023" shows. "Corporate sustainability can be achieved through the intelligent use of IT," say the PAC consultants in the 2023 LHIND study, "conversely, IT itself must become more sustainable." 
Greener technologies secure Europe as an industrial location
From solar and wind power to heat pumps and hydrogen – a look around the world shows why more sustainable solutions are becoming increasingly necessary: The USA plans to invest $370 billion in green technologies. China also plans to spend more than $280 billion. To keep up with the competition, the European Union (EU) announced in January 2023 that it will now invest hundreds of billions in climate-friendly technologies. After all, according to EU Commission President Ursula von der Leyen, nothing less than the future of the industrial location is at stake. 
The TANGO project and the data economy: Achieving economic goals in a more ecological way
Reducing greenhouse gases, conserving resources and saving energy – since September 2022, the TANGO project has also been looking for solutions to achieve economic goals in a more ecological way with greener IT. Under the title "Digital Technologies ActiNg as a Gatekeeper to information and data flOws", 38 partners from 13 countries are working together in five pilot projects of the European data economy. Based on a citizen-centred and trustworthy approach, the consortium led by ATOS Spain is building a platform by 2025 that can manage data not only in securely and fairly, but also in an environmentally sustainable way. TANGO is part of Horizon Europe, the European Union's largest ever research and innovation programme, worth €95.5 billion. One in three euros will go towards technologies that will help the Union meet its climate change targets.
Energy-efficient algorithms: Achieving optimal performance with lower hardware requirements
Another focus of the consortium is the development of particularly energy-efficient artificially intelligent (AI) software. For example, TANGO is looking for solutions that allow neural networks to be operated in distributed IT environments as energy-efficiently as possible. The computing and storage resources needed to train AI on EDGE computing systems should be able to predict and manage data intelligently. The researchers' goal: To achieve optimal performance with lower hardware requirements. To make this happen, the architecture of the distributed AI models needs to be adaptable so that it can deliver the same result with less energy. 
Opportunities for TANGO, Gaia-X and the circular economy
Wherever companies and public authorities want to process information decentrally and evaluate it using intelligent algorithms, TANGO aims to unlock opportunities. Opportunities that the project is also exploring in relation to Gaia-X. In this way, the initiative provides an open technological framework towards which the developments in the TANGO project are moving. Not only to harmonise distributed data infrastructures, but also to open the door to the circular economy. Take IDunion: The project is using Gaia-X to align the battery market with the circular economy. Consortium partner and software developer Spherity's digital product passport brings all the data together to create certificates, trace resources and document working conditions. A data-based system for more sustainable manufacturing and recycling.
European standards and values for a sovereign and sustainable data economy
There is no doubt that data is the solution to sustainability, according to the PAC study. But when it comes to collecting, evaluating and analysing information for this purpose, companies fail because of poor quality (80 per cent) and heterogeneous sources (68 per cent). One in two companies doesn't even have a suitable database. And two out of three are concerned about sovereignty. Challenges that TANGO addresses: The project's platform should enable data to be managed in a way that is not only energy-efficient, but also sovereign. European standards and values provide the basis for this, which Gaia-X also makes the guiding principle for the data economy to break down silos, homogenise formats and harmonise sources.
More sustainability with more data and more sustainable IT solutions – this is what Lufthansa is doing. For example, the airline is already using more economical cloud native architectures and programming languages such as GO to increase the lifespan of software and to always achieve optimal performance with lower hardware requirements.
Photo by Zbynek Burival on Unsplash