ABI Lab - Centro di ricerca e innovazione per la banca -
Italy
ABI Lab is the research and innovation centre for the banking sector promoted by the Italian Banking Association.
Through its Centres of Excellence, ABI Lab conducts primary research in key areas including, Digital Transformation, Fintech, Blockchain/DLT, Cybersecurity, AI, IT&Operations and Sustainable banking Transition.
At international level, ABI Lab participates in various European Projects funded by the EC, with the purpose to explore the development and implementation of use cases and solutions to enhance the capabilities and the resilience of the European financial sector. 

Anysolution Sl -
Spain
AnySolution is an innovative SME specialized in developing strategic methodologies and projects spanning the fields of R&D&I, tourism, smart cities, smart destinations and emergencies and while contributing innovative solutions that enable knowledge transfer and standardization of regulations, policy and standards. ANYSOL's multidisciplinary team also offers training on topics such as current EU issues, corporate social responsibility, gender equality. Collaboration is at the core of AnySol and as a result of their extensive networking they are members of more than 10 technological platforms and 5 working groups and have collaborations and alliances with more than 25 universities, clusters, ministries, clusters and more. 
Asoc.hotelera De Playas De Muro -
Spain
Hotel Association on the island of Mallorca with expertise in smart hospitality and that acts as a lobby to improve the environment and increase the value of the PLAYA DE MURO area. 

Atos It Solutions And Services Iberia Sl -
Spain
Atos is a global leader in digital transformation with 112,000 employees and annual revenue of c. € 11 billion. European number one in cybersecurity, cloud and high performance computing, the Group provides tailored end-to-end solutions for all industries in 71 countries. A pioneer in decarbonization services and products, Atos is committed to a secure and decarbonized digital for its clients. Atos is a SE (Societas Europaea) and listed on Euronext Paris.

The purpose of Atos is to help design the future of the information space. Its expertise and services support the development of knowledge, education and research in a multicultural approach and contribute to the development of scientific and technological excellence. Across the world, the Group enables its customers and employees, and members of societies at large to live, work and develop sustainably, in a safe and secure information space.

Atos is represented in TANGO by Atos Research & Innovation, THE R&D HUB FOR NEW TECHNOLOGIES INSIDE ATOS' BDS DIVISION WITH THE LARGEST EXPERTISE IN RESEARCH AND DEVELOPMENT PROJECTS.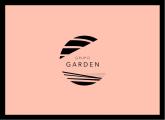 Cesgarden S.l -
Spain
A worldwide leader in luxurious smart hospitality with resorts in Spain and Punta Cana.

Commissariat A L Energie Atomique Et Aux Energies Alternatives -
France
The French Alternative Energies and Atomic Energy Commission (CEA) is a key player in research, development and innovation in four main areas: (1) defence and security, (2) low carbon energies (nuclear and renewable energies), (3) technological research for industry,
(4) fundamental research in the physical sciences and life sciences.
DBC Diadikasia -
Greece
DIADIKASIA Business Consulting S.A. (DBC) was established in 1995 and its mission is to provide premium quality services and contribute in a constructive way to customers' development efforts. By providing high standard integrated services to public sector – local authorities organizations and private enterprises, DBC became one of the largest Management Consulting firms in Greece, with revenues of €8,5 million (2020) and more than 200 employees, most of whom are holders of a postgraduate diploma (Master of Science, MBA, PhD).
The company possesses extensive experience in the management of projects financed by the EU (European Union) and World Bank (WB) for nation-wide public organizations at national and regional levels in Greece and abroad, providing a complete range of consulting services specializing in the fields of Education/VET Sector, Health and Social protection, Private Sector Development, Development of Small Medium Enterprises (SMEs)/Competitiveness and Innovation, ICT and Digitalization, Research and Development (R&D) and Energy and Energy Renewables.

eco - Association of the Internet industry -
Germany
With about 1,000 member companies, eco is the largest Association of the Internet Industry in Europe. Since 1995, eco has been instrumental in shaping the Internet, promoting new technologies, creating framework conditions and representing the interests of its members vis-à-vis politicians and in international bodies. The reliability and strengthening of the digital infrastructure, IT security and trust as well as ethically oriented digitalisation are the focal points of the association's work. eco is committed to a free, technology-neutral and high-performance Internet.

Exus Software Monoprosopi Etairia Periorismenis Evthinis -
Greece
EXUS is an enterprise software company with premises in Athens (GR) and London (UK) and its flagship product is the acclaimed "EXUS Financial Suite (EFS)". EXUS participates in the TANGO project through EXUS AI Labs, its R&D department, which conducts research in the field of Artificial Intelligence (AI), harnessing the power of data for solving problems in multiple domains of human activity. EXUS AI Labs' ambition is to design and implement AI, cutting-edge, prototype solutions that support professionals in the fields of Health, Security, Creativity & Learning among others, while adding value to the company's product and customers. Over their 25-year history, AI labs have participated in numerous European research programmes being in several occasions the coordinator of complex projects in the above fields.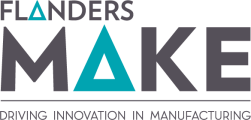 Flanders Make -
Belgium
Based on high-tech research from our three co-creation centres, drone cluster EUKA and our core labs at the five Flemish universities, we offer active support to companies in the manufacturing industry to develop and optimise their products and production processes.

Fraunhofer Gesellschaft Zur Foerderung Der Angewandten Forschung E.v -
Germany
The Fraunhofer Gesellschaft is Europe's leading research organization for applied research and the Information and Communication Technology (ICT) Group, part of Fraunhofer-Gesellschaft, is Europe's largest combined research unit for information technology. The Fraunhofer Gesellschaft is an independent association, which currently consists of 74 research institutes, with 21 member institutes in the Fraunhofer ICT Group, and a patent office. At the Fraunhofer Institute for Applied Information Technology FIT, research is conducted in the areas of energy, health, security, communication, mobility, and the environment. The Fraunhofer FIT is one of the most active Fraunhofer Institutes w.r.t. EU Projects. In the domains Internet of Things (IoT), Industry 4.0, Energy Efficiency, and Smart Cities, FIT has successfully taken part in and coordinated many EU-funded projects. Fraunhofer FIT's Data Protection and Sovereignty group within Data Science and Artificial Intelligence Department is participating in the TANGO project. Particularly, Fraunhofer's TANGO project team specializes in assisting with and developing solutions for: First, balancing data protection and data utility for data science and artificial intelligence use-cases. Second, deduce enforceable guarantees to protect data before, during, and after processing. For instance, applying privacy enhancing technologies (PETs) such as differential privacy to existing data processing solutions. Third, interfacing with legal experts to assess the legal compliance of existing or newly developed solutions with regard to the GDPR and related EU legislation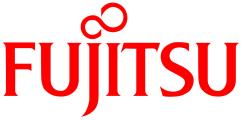 Fujitsu Technology Solutions (luxembourg) Sa -
Luxembourg
Fujitsu's purpose: Make the world more sustainable by building trust in society through innovation.
Fujitsu is a technology & services provider with a broad portfolio.
Fujitsu Uvance proposes Innovative solutions that address customers' business challenges and solve societal issues. We are committed to connecting companies across industry boundaries and harnessing their strengths to generate positive change.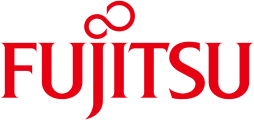 Fujitsu Technology Solutions Gmbh -
Germany
Make the world more sustainable by building trust in society through innovation. This is the purpose of Fujitsu. We believe that the three key elements that will drive a more sustainable world are Human Centric, Data Driven and Connected. Data and digital technologies are key to bringing about positive change on our environment, society and economies. 
While a connected and borderless world will empower people, it will also increase complexity of society. Distributed trust technology will become essential to ensure safety and security across both physical and digital domains. A trusted, regenerative society will be realized by protecting digital identity and privacy, and exchanging intangible non-financial value such as environmental value.
Fujitsu is building new possibilities by connecting people, technology and ideas, creating a more sustainable world where anyone can advance their dreams. By bringing together our integration capabilities and cutting-edge technologies,, we are helping organizations to improve resilience and transform into truly sustainable businesses, ensuring people and the planet can co-exist successfully. We call this Fujitsu Uvance. Fujitsu Uvance represents the focus we are bringing to technology and cross-industry functions. Through Fujitsu Uvance, we are committed to transforming the world into a place where people can live their lives, enjoying prosperity and peace of mind.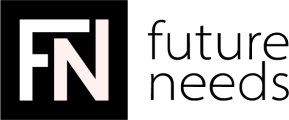 Future Needs Management Consulting Ltd -
Cyprus
We are a team of business experts, story-tellers and engineers who share the same passion for innovation, growth and sustainability. At Future Needs we look at things from the user perspective and we prioritize human factors in our studies and designs. We help our customers accomplish their development goals by addressing the future needs of their customers and our society as a whole.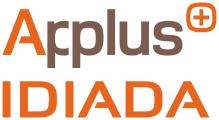 Idiada Automotive Technology Sa -
Spain
Applus IDIADA is a global partner to the automotive industry with over 30 years' experience supporting its clients in product development activities by providing design, engineering, testing and homologation services.

International Data Spaces Ev -
Germany
International Data Spaces Association (IDSA) is a not for profit association with 130+ members aiming at co-creating a standard for data spaces. The term "data space" refers to a decentralised data sharing approach revolving around three pillars: interoperability, trust and governance. The vision of IDSA is to accelerate the thriving of the data economy enabling data sovereignty, i.e. ability of a natural or legal person to exclusively and sovereignly decide concerning the usage of data as an economic asset.

Katholieke Universiteit Leuven -
Belgium
The KU Leuven Centre for IT and IP Law (CiTiP) is a research centre at the Faculty of Law and Criminology of the University of Leuven (KU Leuven), specialising in the legal and ethical aspects of digital innovation and intellectual property. CiTiP is internationally renowned for its expertise in, among others, Data Protection, Privacy, Artificial Intelligence and (Cyber)security. CiTiP's research focuses on the fundamental re-thinking of the current legal and regulatory frameworks necessitated by the rapid technological evolution in various fields, and is characterized by an interdisciplinary approach, looking at the interactions between the legal, technical, economic and socio-cultural perspectives.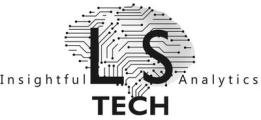 Lstech Espana Sl -
Spain
LStech specializes in big data analytics and in intelligent algorithms for forecasting, optimization, anomally detection, ML and others. Apart from experienced data scientists and software engineers, LSTECH has an experienced team of system engineers that offer professional services for cloud infrastructure management and DevOps. Its main customers include TelCos, FinTechs and other industries, while it participates in various Horizon H2020 and HE projects related to data management, privacy and data marketplaces.
Metro Anonymi Emporiki Kai Viomichaniki Etaireia Eidon Diatrofis Kai Oikiakis Chriseos -
Greece
ETRO Anonyme Commercial and Industrial Company of Food and Household Goods and the distinguishing title METRO . It came from the cooperative of eight grocers, while it was from the beginning and always remains completely Greek interests. The company's turnover comes from two main categories of stores: Retail sales through My market and Wholesale sales through METRO Cash & Carry .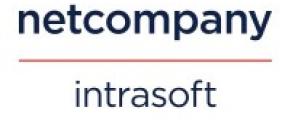 Netcompany-Intrasoft S.A. -
Luxembourg
Netcompany-Intrasoft (previously known as INTRASOFT International) was founded in 1996 by Intracom Holdings and remained a member of it until October 2021. As of November 2021, Netcompany-Intrasoft became a member of the Netcompany Group, a Denmark-located IT company founded in 2000. Netcompany-Intrasoft is a leading European IT Solutions and Services Group with strong international presence and expertise, offering innovative and added-value solutions of the highest quality to a wide range of international and national public and private organizations. Netcompany-Intrasoft employs more than 2,800 highly skilled professionals, representing over 50 different nationalities and mastering more than 30 languages. With headquarters in Luxembourg, Netcompany-Intrasoft operates through its operational branches, subsidiaries and offices in 13 countries. More than 500 organizations in over 70 countries worldwide have chosen the company's services and solutions to fulfill their business needs.

Norbloc Ab -
Sweden
norbloc is redefining how customer data is handled and shared by leveraging innovative technologies to solve KYC problems faced by financial institutions globally, making the lives of businesses, individuals, financial institutions, and governments easier. 

Founded in Stockholm in 2016 by CEO, Astyanax Kanakakis and Chief Architect, Vitalii Demianets, norbloc offers a suite of digital platforms covering the whole KYC lifecycle from data collection, management, and validation via the digital onboarding platform Sancus, to data sharing and monetization via the blockchain-based Atlas and Fides platforms. 

Norbloc is the first and only company globally to have successfully implemented a distributed data sharing platform at scale; Fides powers the UAE KYC Blockchain Platform, a collaborative network of 14 banks and governmental institutions that has been rated as credit positive by Moody's.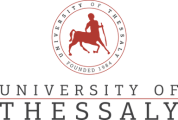 Panepistimio Thessalias -
Greece
The University of Thessaly was founded in 1984 and welcomed its first students in the academic year 1988-1989. Administratively based in Volos, it has developed in the whole region of Thessaly and Central Greece in Volos, Larissa, Lamia, Karditsa and Trikala. The UTH is organized in 8 Schools, 37 Departments and 71 Post-graduate Study Programs. 
The University of Thessaly is a dynamically developing higher education institute which ranks in the top 1000 universities worldwide according to data from the Shanghai Ranking of World Universities, 2019 (http://www.shanghairanking.com/). Our mission is to promote knowledge through instruction and research and to contribute to the cultural and economic development on a regional, national and international level. To achieve its goals, the University seeks to create a learning environment promoting critical thought, innovation, freedom of expression and cultivation of loyalty to democratic ideals.
The University is deeply invested in high-quality scientific research, considering it a necessary presupposition for the production and transmission of new knowledge: it encourages scientific distinction of its research potential in all fields, it rewards high individual and collective achievement, and it creates a conducive climate for research and teaching innovation.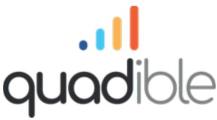 Quadible Ltd -
United Kingdom
A Greece-based SME, introducing an AI-platform that continuously authenticates end-users, without the need of any input by learning their behavioural patterns such as the way they move, the way they use their devices, their biometrics and transactional patterns.
Quadible helps reduce fraud and improve customer satisfaction through continuous behavioural authentication.

Ria Stone Fabrica De Louca De Mesaem Gres Sa -
Portugal
Ria Stone is an industrial unit located in Ílhavo, which emerged in 2012, after an international tender launched by the Swedish multinational IKEA, to produce 30 M pieces per year of stoneware tableware for the European market.
After the Vista Alegre/Visabeira Group won the tender, Ria Stone began production in 2014. The project's potential was quickly seen and in 2017 the Swedish multinational strengthened the existing collaboration. Thus, in 2019, Ria Stone expanded its installed capacity to 50 million pieces of stoneware, with 99% of production intended for export to that European market.
Ria Stone differentiates itself by using an innovative production process worldwide that revolutionized the production of tableware. The bet in a fully automated process and in the production in mono-baking of tableware, ensures the highest energy efficiency, more sustainable and competitive.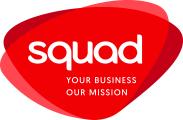 Squad It Lda -
Portugal
Squad is an Independent Software Vendor developing and selling software products for blue-chip customers located in Europe and the Middle East and Africa regions. SQUAD is one of the leading developers of software applications headquartered in Portugal with more than 120 full-time senior software and data-science engineers, serving more than 20 Mio end-users, and more than 35 blue-chip B2B customers, Squad develops business applications for data science, and Machine-Learning, including desktop applications, industrial shopfloor applications, as well as web, and mobile apps and applets. SQUAD is focused on creating consumer-driven software solutions, adaptive to flexible system requirements and diverse operating requirements, with an operational profile characterized by low error rates, and over-the-top user friendliness. SQUAD has broad experience in creating server, edge, and cloud-based systems which are highly scalable, flexible, and elastic in the handling of any-size data processing systems.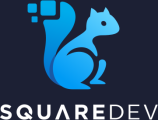 Squaredev -
Belgium
Squaredev is a Belgium-based SME focusing on AI systems and research. Our purpose is to use technology to improve peoples' lives. We research artificial intelligence and build systems that provide actionable and explainable intelligence. Squaredev's services can be applied in several domains such as e-health, financial, IIoT and cybersecurity. Leveraging our expertise in Big Data Analytics, Graph Technologies and Machine Learning we empower our products with cutting- edge technology for guaranteed results and reliable decision making.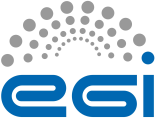 Stichting Egi -
Netherlands
EGI is the federation of computing and storage resource providers united by a mission of delivering advanced computing and data analytics services for research and innovation.
EGI aims to support the implementation of the digital European Research Area (ERA), to contribute to the development of the data economy and the related connected digital single market in Europe, and ultimately to contribute to the development of an Open Science Commons.

Sv Innovate R And D Eu Ltd -
Cyprus
SV Innovate is a Science and Technology focused enterprise, which provides high technological IT and ICT innovative solutions for its clients. The company focuses on Software Development (C++ Programming, Java / J2EE Programming, Programming System software-Protocol Design & Implementation) and Software Engineering (Development Methodologies with emphasis on UP, UML, Requirements Gathering, Design/Analysis and Testing, Configuration Management). Our implemented projects mainly attributed to Network Deployments, Software Development, Intelligent CCTV, Sensors Integration & Embedded Systems. 

Technische Universiteit Delft -
Netherlands
TUD
Teknologian Tutkimuskeskus Vtt Oy -
Finland
VTT is a multidisciplinary research institution, owned by the state of Finland. In TANGO, VTT is presented by the Applied Cryptography team, focusing on Privacy-Enhancing Technologies, especially regarding data sharing, and Self-Sovereign Identity management.
The Lisbon Council For Economic Competitiveness Asbl -
Belgium
The Lisbon Council for Economic Competitiveness and Social Renewal asbl is a Brussels-based think tank and policy network.
Established in 2003 in Belgium as a non-profit, non-partisan association, the group is dedicated to making a positive contribution through cutting-edge research and by engaging political leaders and the public at large in a constructive exchange about the economic and social challenges of the 21st century.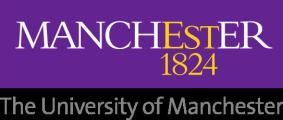 The University Of Manchester -
United Kingdom
The University of Manchester is one of the top research-led universities and can lay claim to 25 Nobel Prize winners amongst its current and former staff and students, including 4 current Nobel laureates. The School of Computer Science plays important roles in the two EU FET flagship projects (Graphene and Human Brain Project) and collaborates with the Square Kilometer Array (SKA) experiment headquartered in the University's Jodrell Bank Observatory. The school also has a long and distinguished research record, including the development of the first stored program computer the late '40s, and the development of virtual memory among a range of innovations in the Atlas computer in the early '60s (the UK first supercomputer). Our team is part of the Advanced Processor Technologies (APT) group at the University of Manchester. The expertise that we bring to the TANGO consortium regards transparent hardware acceleration for Java applications across heterogeneous hardware devices, including multi-core CPUs, GPUs and FPGAs.

Universidad De Murcia -
Spain
The University of Murcia (http://www.um.es/) is a large University with approximately 36.000 students and 3.500 staff members. The research group participating in this project has experience in security in network infrastructure, Identity and Authentication and Authorization and the integration of intelligent techniques. UMU group has participated in several EU projects within FP5 to H2020 in the different fields with strong expertise in security, privacy and mobility.
UMU contribute to the design of the architecture, development and deployment aspects of security primitives and crypto components over the distributed blockchain scenarios proposed. Expertise provided in:
• Procedures for management of multiple IdPs and attribute providers.
• Privacy-preserving technological components covering minimal disclosure solutions and user authentication with claims-based identity management.
• Trust-based access control mechanisms
• Models for trustworthiness quantification accounting on social IoT.
• Security in network architecture and IdM and management of cyber security incidents, and applicability of policies and mechanisms to prevent incidents.

University Of Greenwich -
United Kingdom
The Internet of Things and Security Centre (ISEC), at the University of Greenwich, aims at equipping the Internet of Things with the ability to adapt to the needs of human beings and self-protect against cyber security, safety, and privacy threats. With 28 members of staff and PhD students and an annual budget over £2M, it specialises in security and privacy technologies for distributed digital environments where a security breach in cyber space can affect people and systems in physical space, from smart homes and smart buildings to robotics, e-commerce and corporate environments. Our members specialise in embedded system security, mathematical modelling, formal methods, optimisation and machine learning together with practitioner skills in penetration testing and digital forensics. The centre's research strategy prioritises multidisciplinary research and the validation of theoretical grounding with laboratory and in-the-wild experimentation with end-users.

University Of Piraeus Research Center -
Greece
The University of Piraeus Research Center (UPRC) provides the institutional framework, which facilitates and supports the research carried out by Faculty members, in the general fields of economics, management and computing. Since its establishment, in 1983, the UPRC has supported more than 1000 research and education programs, conferences and executive seminars. 
Visaright Gmbh -
Germany
VISARIGHT is an innovative startup with a clear mission: Make the immigration process fast, effortless and affordable by using cutting-edge legal technology and putting insider expertise directly to work for visa applicants. Our services were created, developed, and perfected by a team of world-class innovators, engineers, and legal immigration experts.

Xlab Razvoj Programske Opreme In Svetovanje Doo -
Slovenia
XLAB Research has become renowned for excellent execution of complex research projects. Working hand in hand with many research institutions, universities and research departments around the world, it actively creates technology of tomorrow. Transferring the acquired knowledge into enhancement of our products and solutions generates an infinite sphere of expanding expertise.